Axis Deer – How to Start a profitable Business Deer Farm:Deer farming business has a great opportunity for earning better livelihood and creating good employment sources. Axis Deer is among the most beautiful wild animals of the nature. Now a days world population is increasing rapidly and people are searching for some new farming business ideas which can ensure food security and create a sustainable and profitable income source.
Demand for this business :Deer products have huge demand and high value in the market but there are some problems with this lucrative business. Commercial deer farming business is not permitted by the government of some countries .So before planning for starting this business contact with your nearest wildlife service center and ask them if commercial deer farming is permitted in your country or not housing.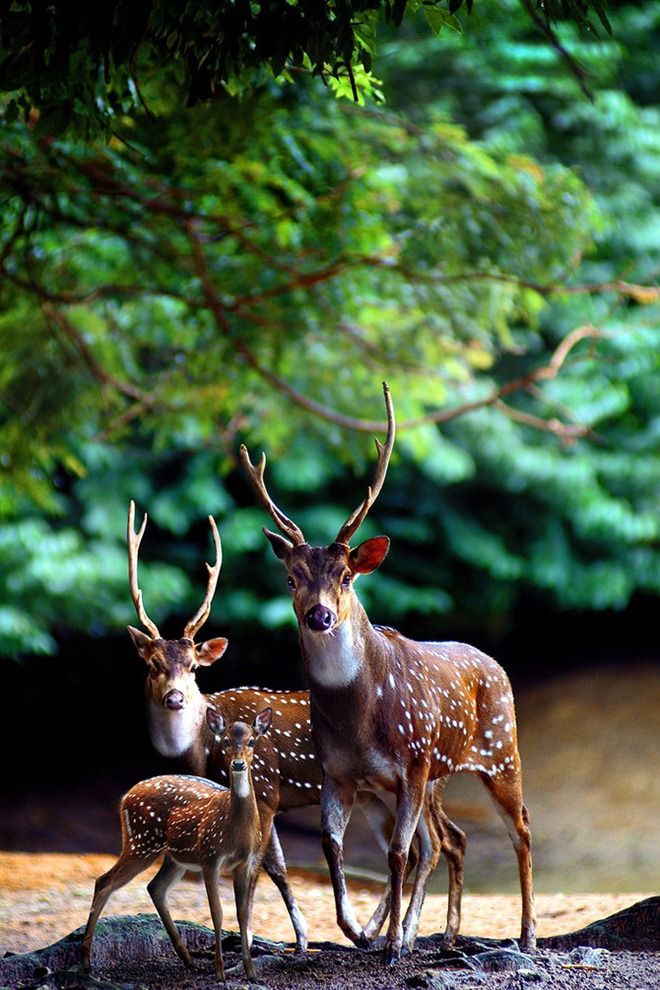 Housing for deers:Housing is very important for commercial deer farming business in the wild condition .Deer used to live under big trees or near any grassland but if you want to raise them inside your property then you have to make a comfortable and suitable house for them make a house for them in a higher place and try to keep the house always dry.
Currently a half an acre is the minimum allowed and the fence needs to be 8 feet high. If you're starting out small and your deer are tame this will work just fine. If you choose not to have tame deer you should be considering a larger pen deer that are not tame need their space and they don't like to be crowded feeding.
Food for deers:Deer usually like to eat grass leaves corn grain etc like other livestock animals. Their eating habits are the same as goats cows sheep and other herbivores domestic animals. You can feed the deer grass leaves of the tree kitchen garbage various types of corns or grains etc. you can also feed them granny feed which is very healthy for them along with providing nutritious feeds ensure adequate supply of fresh and clean water according to their demand .
Health care for deers :Health care program for many a difficult aspect of deer farming or Axis Deer farming is finding a deer oriented veterinarian .Since deer farming as a commercial industry is relatively new many vets have had little or no training in the care of farm raised deer. If deer farmers make good use of the information and literature available they can easily assist any large animal veterinarian in dealing with the healthcare issues that our eyes work closely with your event to keep abreast of necessary testing deworming practices .
Emergency procedures should your deer become ill or injured once again a little extra time. Spent studying available printed material about the health and diseases of deer can be valuable economic importance of deer farming commercial. Deer farming is very profitable like other livestock farming business.
Profits of this business :Deer meat is highly expensive than cow ,Buffalo, goat sheep, duck or chicken meat .Usually deer eats grass leaves or grains like other livestock animals such as goat, cow or sheep. So it is very easy to feed them there are many good reasons for why you should start deer farming business. Deer farming is considered as a symbol of nobility in some societies around the world .The skin of deer is very precious .Rich people use the skin for decorating their house people make many valuable commodities using deer skin and it has a great demand in the American and European countries. The male deer produce a pair of horn every year which has a very high. Value deer meat is very tasty and delicious.
It has a great demand and high rate throughout the wood you can start raising deer if you have the experiences of raising cow, goat, sheep etc .Deer farming is very easy like goat farming .Diseases are less ened deer than other livestock animals by raising Axis Deer .Commercially you can make a sustainable income and employment source .Unemployed educated young people can easily start this business.